Biogasclean's MUW

®

system gives lowest operating costs
Biological H
2
S removal has much lower OPEX than chemical gas cleaning. In addition to a small power consumption the biological process requires supply of liquid and nutrients. Normally this is supplied as water and NPK fertilizer. But with prober pre-treatment treated water from an anaerobic digester or an aeration pond can be used as scrubber liquid and nutrient source. The MUW
®
(Make-Up-Water) system allows you to use degassed wastewater or the liquid fraction of separated degassed manure.
This is cheaper than water and industrial fertilizer and gives the lowest OPEX of any H2S removal system. In order to prevent clogging inside the scrubber tank the larger particles in the treated water shall first be removed. Wastewater with small amounts of particles (palm oil, cassava, paper & pulp) only requires a simple screening. Wastewater with significant amounts of particles (pig and cattle manure) requires separation into a liquid and solid fraction by screw press or decanter.
After removal of particles the wastewater is mixed with scrubber liquid with low pH. The sulfate (SO4) reacts with calcium (Ca) and magnesium (Mg) and form sludge. The sludge and particles settle in the MUW® tanks before being used in the scrubber tanks.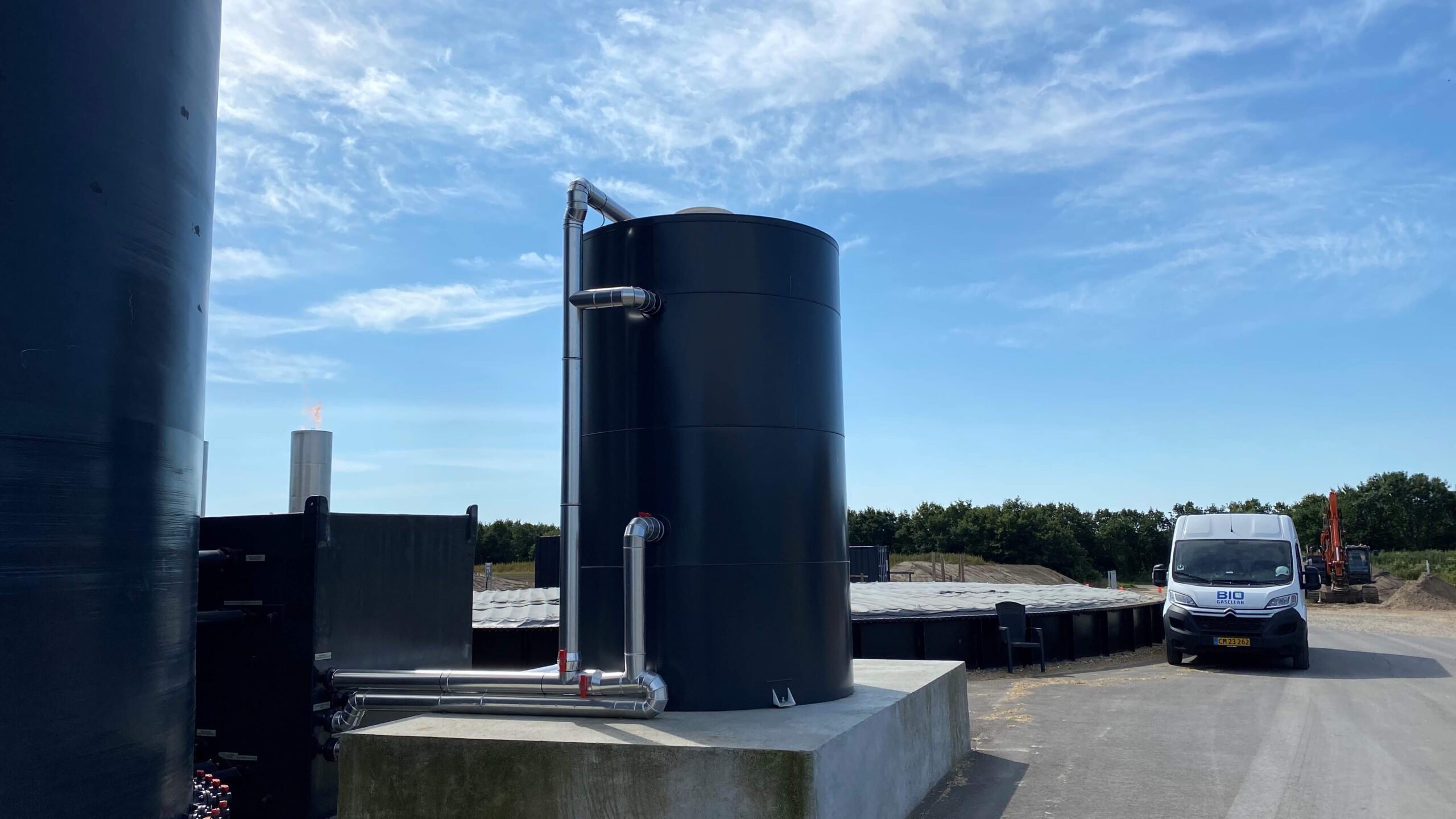 Using treated water does not only generate a direct saving in water and NPK fertilizer. It also causes that the digested manure is not diluted by water. This reduces the amount of degassed manure to be transported from the biogas plant to the farmer and the amount to be applied to the fields.
Saving the environment and money at the same time.
We look forward to meeting you!
Please contact us if you need an efficient solution for desulfurization or methanation of biogas or CO2. We can help you for any flow of biogas or CO2 flow and H2S load no matter if your project is greenfield or refurbishment of an existing plant. We will be happy to share our experience with you and find an optimal solution for your needs.
Thorkil Dahlgreen
Founder & CCO
.
Cecilie Engell Sørensen
General Manager
Biogasclean Americas Inc
Jorge Vinicius
General Manager
Biogasclean Brasil
Ho Vooi Toc
Sales Manager Asia
.