Biogasclean is a leading supplier of biological desulfurization and methanation systems with more than +340 plants in operation or under construction in +40 countries.
Our mission is to contribute to the transformation from fossil fuels to renewable energy by development and supply of innovative solutions for efficient production of biogas and e-fuels in industrial scale. 
100% biological
no chemicals
Why destroy the green image of biogas with chemical desulfurization? We can do the job without ferric chloride, caustic soda, iron sponge or activated carbon.
Guaranteed
performance
Our desulfurization and methanation systems operate efficient and robust and we give performance guarantees on all projects.
Highest
availability
The availabilty – the uptime – of a Biogasclean system exceeds 98%.
Lowest
operating costs
Just comparing alternative technologies on CAPEX doesn't make sense – when you include OPEX for the lifetime of your project biological H2S removal is much more cost effective than chemical gas cleaning.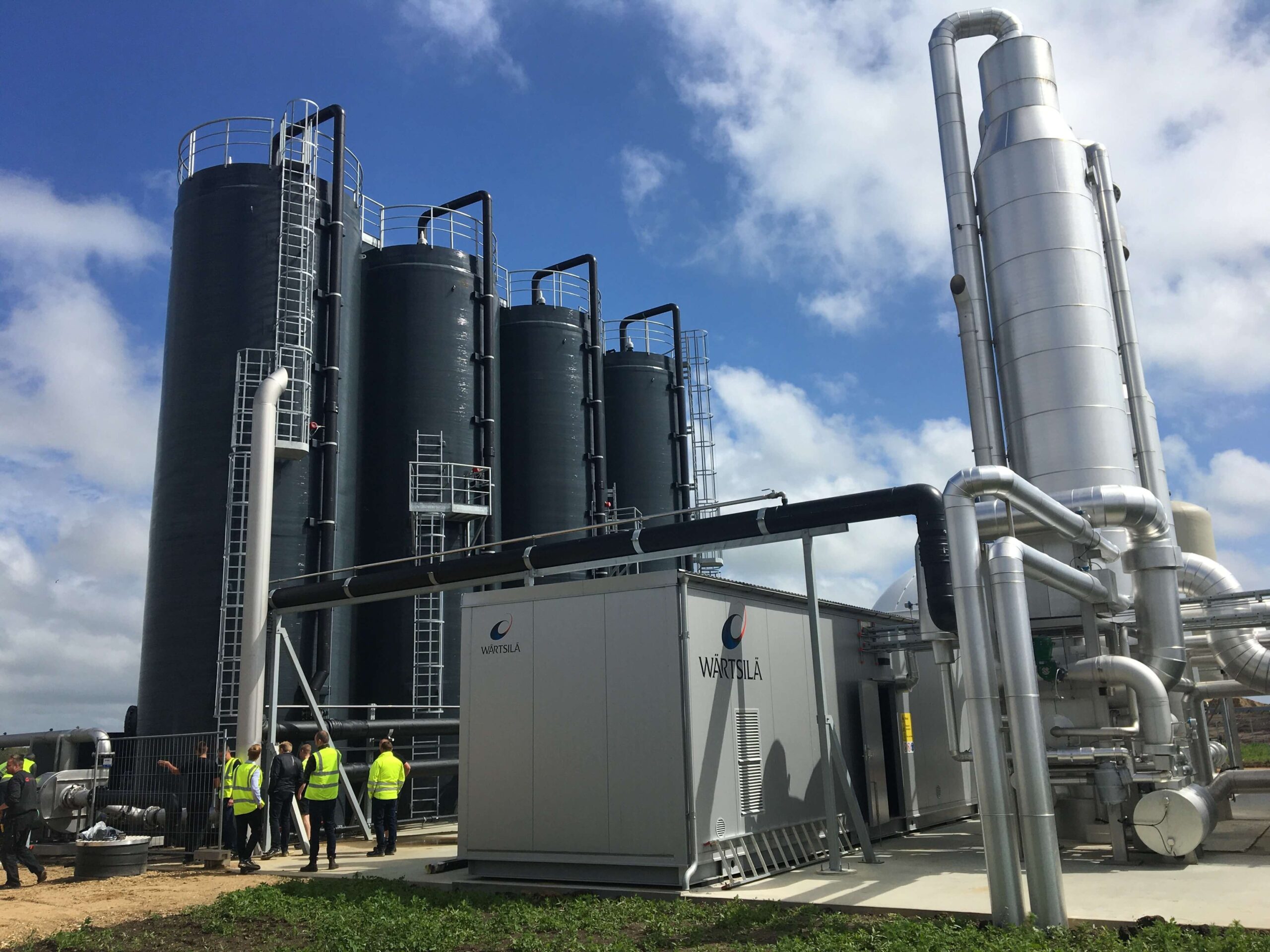 We eliminate odors and corrosion from biogas on both CHP and RNG projects
Biogasclean can handle any biogas flow and sulfur load without use of chemicals. We have three biological H2S removal systems to choose from. 
Biogasclean has a solid track record
We have at present more than +340 plants in operation or under construction in +40 countries. Biogasclean supplies clean gas to +700 MW gas engines and boilers and removes sulfur from +35 biogas upgrading units.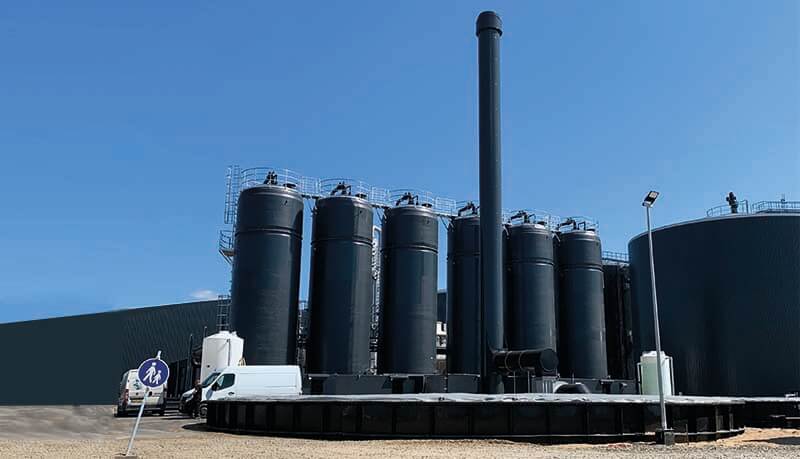 Lundsby Biogas, Vinkel, Denmark
2,700 m³/h (1,588 scfm) off-gas from upgrading with 6,700 ppm H2S.
Cenergi, Sri Jelutung, Pahang, Malaysia
800 m³/h (470 scfm) biogas with 3,000 ppm H2S.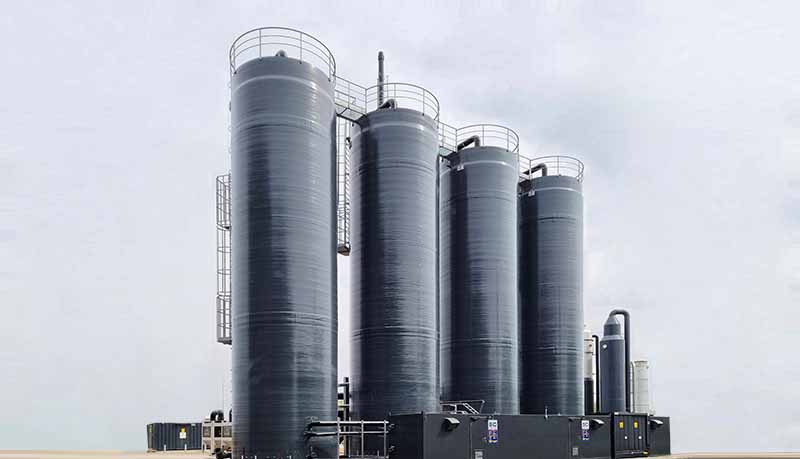 Nature Energy, Koeng, Denmark
2,500 m³/h (1,470 scfm) off-gas from upgrading with 7,000 ppm H2S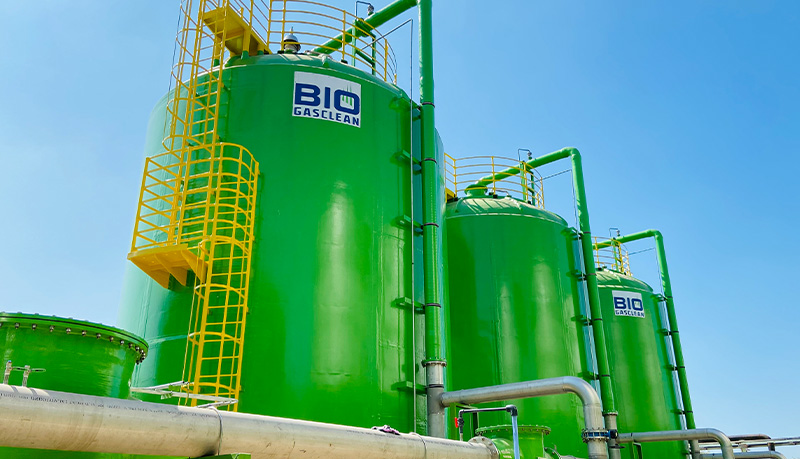 KSL Green Innovation, Khon Kaen, Thailand
5,000 m³/h (2,941 scfm) biogas with
15,000 ppm H2S.
The advantages of biological H2S removal
The H2S removal process is 100% free of chemicals and OPEX are only 10-20% of chemical gas cleaning systems. The only residue from the process is a sulfur rich fertilizer which is recycled together with the treated wastewater supplementing or replacing industrial fertilizer.
Watch videos about Biogasclean 
We look forward to meeting you!
Please contact us if you need an efficient solution for desulfurization or methanation of biogas or CO2. We can help you for any flow of biogas or CO2 flow and H2S load no matter if your project is greenfield or refurbishment of an existing plant. We will be happy to share our experience with you and find an optimal solution for your needs.
Thorkil Dahlgreen
Founder & CCO
.
Cecilie Engell Sørensen
General Manager
Biogasclean Americas Inc
Jorge Vinicius
General Manager
Biogasclean Brasil
Ho Vooi Toc
Sales Manager Asia
.