Common for all Biogasclean solutions
The most important differences between Biogasclean's solutions and alternative biological H2S removal systems are safety and automatic reliable operation.
Safety. Injection of air into biogas is possible with a control system; without there is a substantial risk of creating dangerous situations with explosive mixture. Therefore, Biogasclean systems are supplied with a control system which will adjust air injection to the actual biogas flow and stop air injection in case there is no biogas flow. If the PTU is closed, the safety system will also remove the ignition source by cutting the power supply in case the gas detector should measure methane above 25% of the Lower Explosive Level (LEL).
Safety – Learn more

 

►
Automatic reliable operation. Safety is mandatory; but on top of that the control system also secures good performance even with fluctuations in the biogas flow. The system is automatically controlled by the PLC controller board which reduces the risk for manual errors and operation problems. The main function is to provide safe, optimal and stable conditions for the biological process. The signals can be made available in the control room.
Low operating costs. The system uses no chemicals and has a very low electrical consumption. In many projects we use treated water from an anaerobic digester or an aeration pond as scrubber liquid and nutrient source. This is easily accessible and cheaper than water and industrial fertilizer.
Guaranteed performance. We provide performance guarantees on all projects.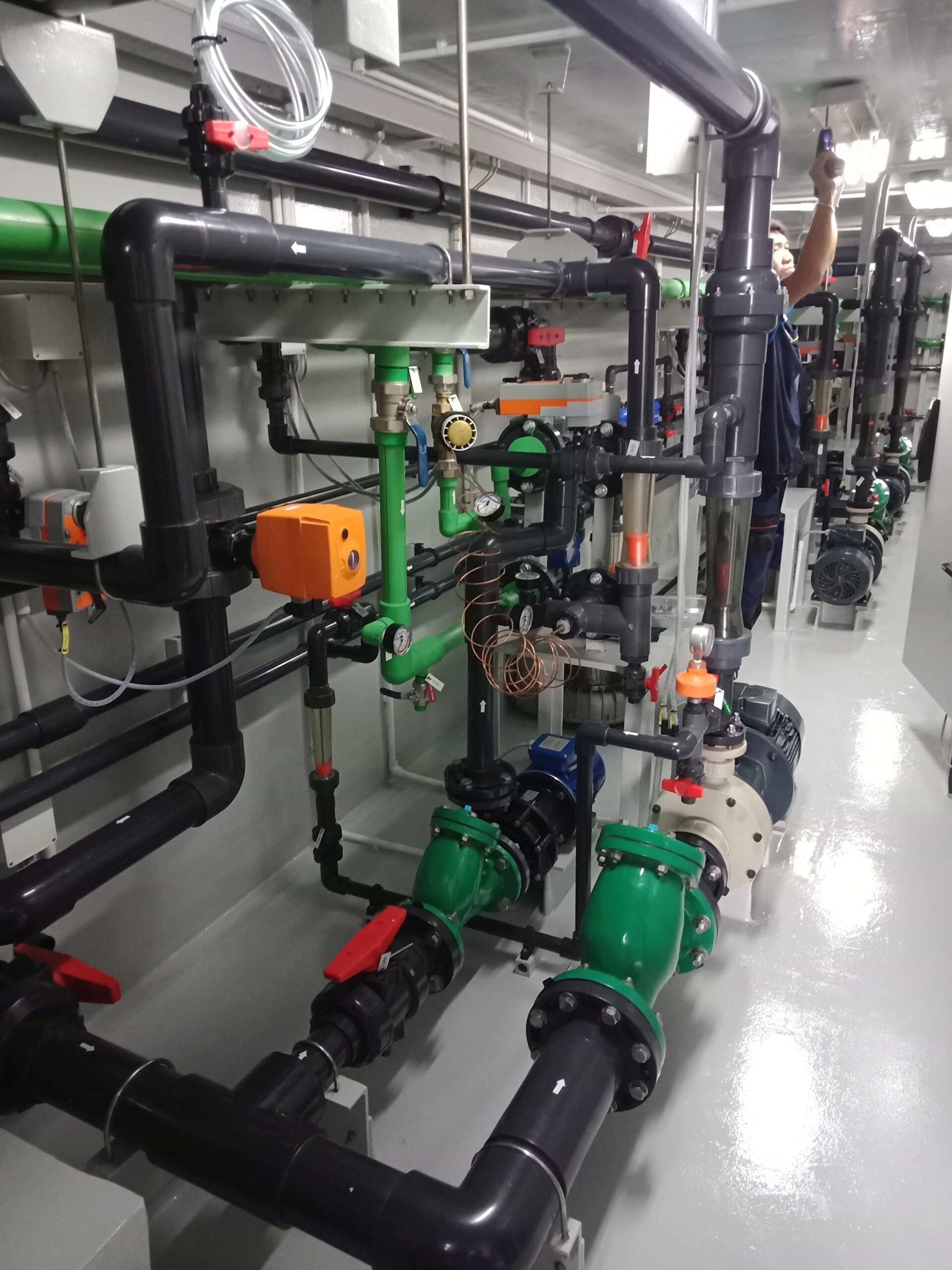 We look forward to meeting you
Please contact us if you need an efficient solution for desulfurization of biogas. We can help you for any biogas flow and H2S load and no matter if your project is greenfield or refurbishment of an existing plant. We will be happy to share our experience with you. Together, we will find the optimal solution for your biogas plant.
Thorkil Dahlgreen
Founder of Biogasclean
CEO
Peter Thygesen
CTO and COO Biogasclean
(Thailand)
Jesper Hørlyk-Jensen
Sales Director
.
Ho Vooi Toc
Sales Manager South
East Asia