MBR – Moving Bed Reactor – is Biogasclean's patented technology for cleaning biogas with a high sulfur content. The MBR technology is especially developed for biogas formed during treatment of wastewater on molasses ethanol distilleries.
Gas bubbles through liquid with moving media. After compression, cooling and air injection the raw biogas with H2S is led through the gas bubble diffusers in the bottom of the MBR tanks. The biogas bubbles up through the digested wasterwater. The packing media is floating in the scrubber liquid and no special cleaning is required.
MBR – How it works. Watch the video and learn how Moving Bed Reactor(MBR) works.
The H2S is oxidized to elemental sulphur and the MBR effluent has the same pH as the digester effluent. The MBR effluent can be passed to the storage ponds after the digesters and be recycled to irrigation or evaporation. The sulfur sludge in the MBR effluent can also be separated from the liquid in solid form.
MBR gives several advantages. The MBR is a closed system and has no emissions or odor issues. The oxygen in the clean gas and the dilution of the methane is very low. Maintenance is limited to general industrial equipment like pumps, gas blowers and gas diffusors.
MBR versus chemical and biological scrubbers. Lowest CAPEX and OPEX of any H2S removal technologies for biogas produced on molasses ethanol wastewater.
Patents. The new gas cleaning technology is groundbreaking. Patents have been obtained in United Kingdom, Germany, France, Belgium, the Netherlands, USA, Brazil, China and India while our national patent application in Thailand is still ongoing.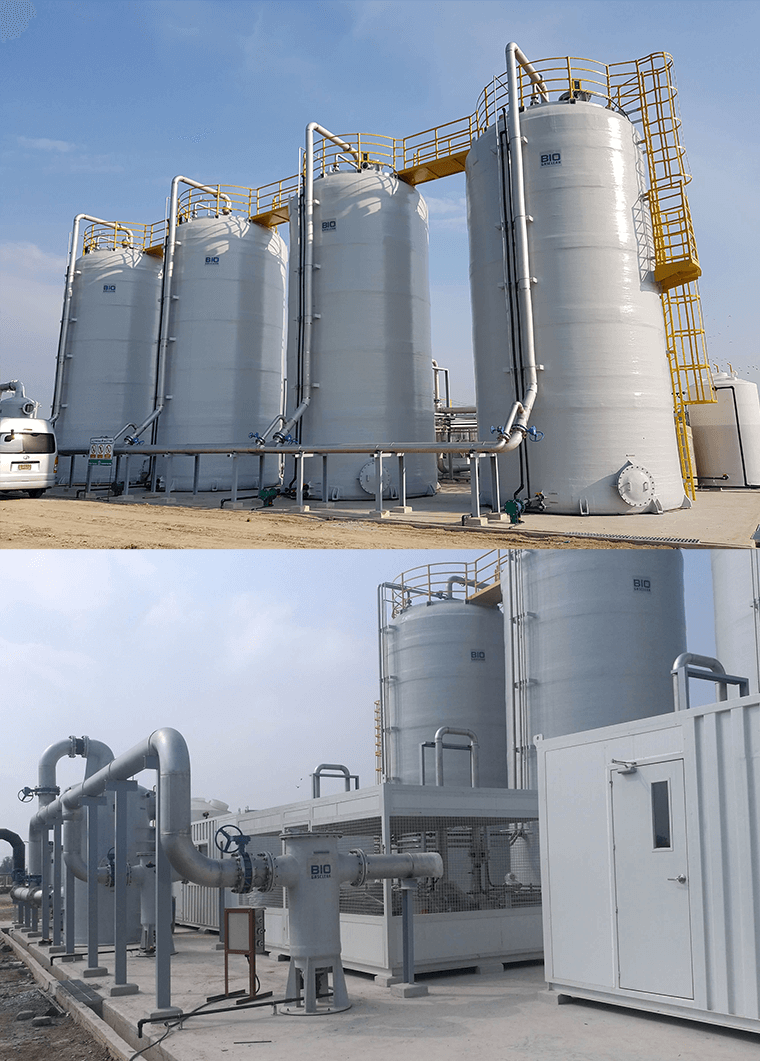 We look forward to meeting you!
Please contact us if you need an efficient solution for desulfurization or methanation of biogas or CO2. We can help you for any flow of biogas or CO2 flow and H2S load no matter if your project is greenfield or refurbishment of an existing plant. We will be happy to share our experience with you and find an optimal solution for your needs.
Thorkil Dahlgreen
Founder & CCO
.
Cecilie Engell Sørensen
General Manager
Biogasclean Americas Inc
Jorge Vinicius
General Manager
Biogasclean Brasil
Ho Vooi Toc
Sales Manager Asia
.